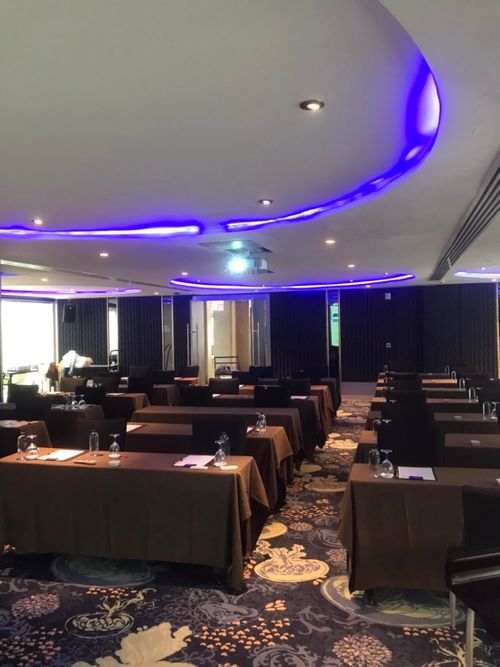 The Phratamnak meeting room is equipped to hold your meeting, in style.
The room is 13.5 by 7.5 meters, making the total area to 101 square meters.
The meeting room can accommodate 40 persons in the classroom setting, up to 100 persons theatre style, and 60 persons banquet style.
We can also offer cocktail function for up to 100 persons. 
The Phratamnak meeting room also features an air-conditioned pre-function area to serve coffee breaks.
Alternatively, coffee break can be offered in the outdoor garden, adjacent to the meeting room, of at the Oceana restaurant. 
Sample menu can be downloaded here 
We can also offer a full meeting package, with buffet lunch or dinner, featuring international, Thai, barbeque or seafood dishes. 
Dinner can be offered at the Oceana restaurant, or at the rooftop lawn, featuring spectacular sunsets.
Although we are pleased to offer set dinners, for bigger groups a buffet is recommended.
Rooftop areas combined can accommodate upto 120 persons.