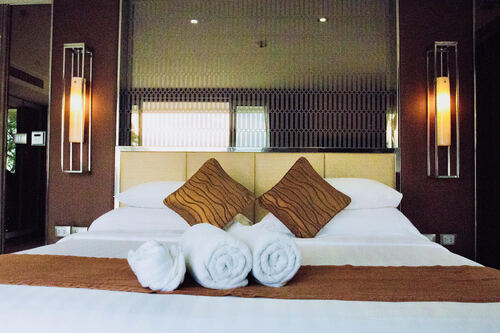 Deluxe rooms offer that picture-perfect experience. High-end finishing throughout the room, warm lights, marble-stones-lined bathrooms with rain showers. Rooms are 36 sqm, and come with a choice of king-size or 2 double beds, ideal to accommodate 2 adults and 2 children.  We offer all comforts that you can expect from a 5* hotel.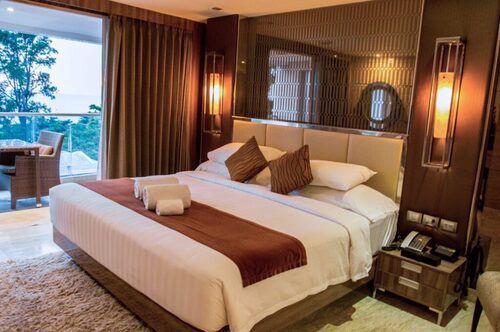 Deluxe Partial Ocean View rooms are ideal to enjoy ocean vistas from the comfort of a spacious balcony. These rooms offer same comforts as our Deluxe rooms, with a difference of a view. Rooms offer king-size beds, or a choice of 2 double beds that would be perfect for 2 adults and 2 children
Ocean Deluxe rooms offer direct vistas over the ocean. These rooms are best suited for couples, as they offer king-size beds.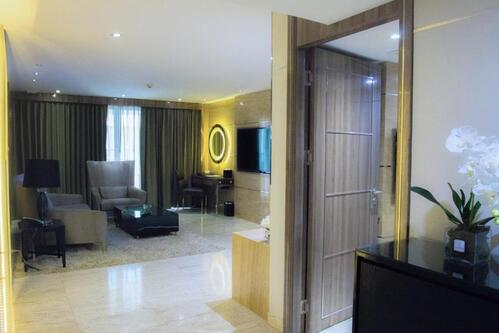 Ocean Family Suite is a perfect place for a family holiday. These suites feature master bedroom with a king-sized bed, en-suite bathroom with a shower and a separate jacuzzi bathtub. Second bedroom features bunk beds that are so popular among kids of all ages. Spacious living room offers a seating area, a fridge and a microwave, in addition to the coffee machine and other amenities expected. Oversized balcony is definitely a highlight.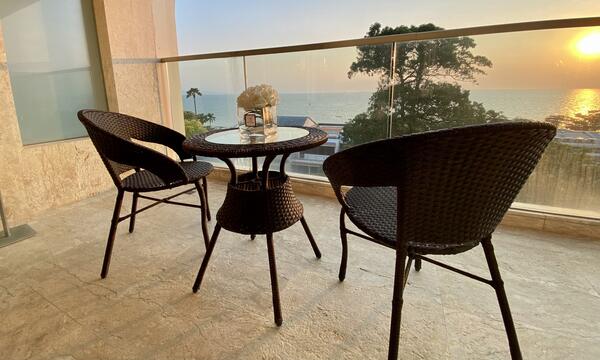 Ocean Suite One Bedroom is definitely a hit with our guests. Spacious room with a separate bedroom and a living room, bathroom with a bathtub and shower, and magnificent ocean vistas. These rooms are ideal for couples looking for that extra space and a romantic getaway.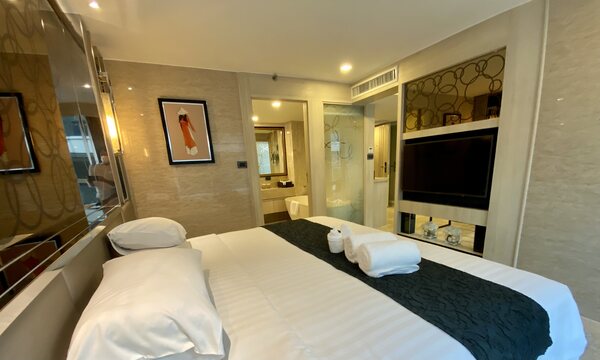 Two Bedroom Suite is great for friends and family travelling together. These suites can comfortably accommodate 4 adults, and feature 2 separate bedrooms, 2 bathrooms with bathtubs and walk-in showers, 2 balconies, and all the amenities needed for a comfortable stay
We also have a surprise deal, check out out booking page for that special offer